November 8, 2015
20% OFF for Bujno Pottery Friends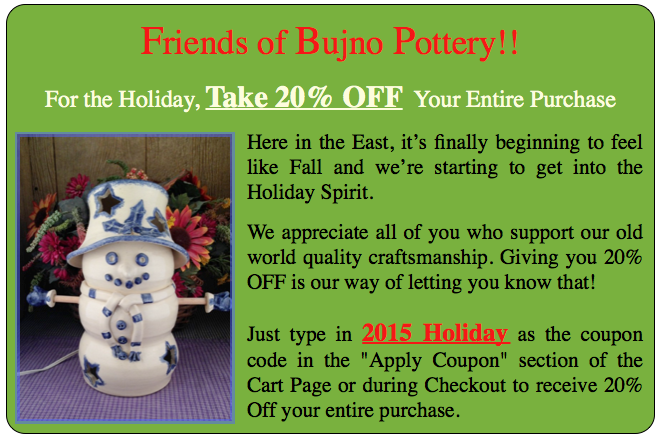 Hello All Bujno Pottery Friends
We hope all is well and want to thank you for choosing Bujno Pottery for your handmade personalized gifts. Until December 31, 2015 we would like to extend a 20% OFF coupon that you may apply to your entire purchase. You can use this coupon as many times as you like while valid…and feel free to share it with your family and friends. Please use the coupon code 2015 Holiday to receive your 20% OFF.
Warmest wishes and God bless!!!  Tina and Steve Bujno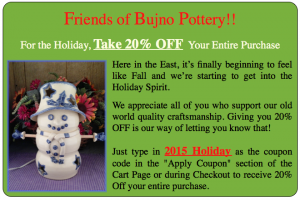 Contact Tina: [email protected] with any questions or problems with using this coupon to receive your 20% OFF.